---

We just got back from a nice holiday in Prague and Amsterdam. These two places aren't next to each other so seemed like an odd pairing, but Danae has friends in Amsterdam that she really wanted to visit. The only downside is that the only budget airline flying to both Prague and Amsterdam is from Leeds/Bradford airport. So that meant doing Leeds > Prague > Amsterdam > Leeds. And Leeds is a hard airport to get to and is a really terrible airport, feeling like a cow shed in a field.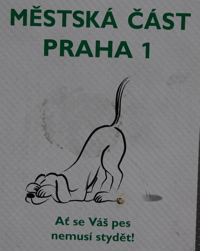 Prague was nice. For me I visited when I was 18 (a long time ago now) just after it became open. I remember sleeping in a youth hostel for about 50p and getting a 3 course meal for about 1 pound. Prague is now full of tourists and just slightly more expensive.
Lots to see still and we had a nice time. It was extremely hot however and days of trailing the kids around, does get a little tiring for all of us. Fortunately our next two holidays do not involve any big cities or sight seeing, we'll be looking forward to them. My favourite sign was this one:

Didn't know they had air conditioning in that century. Danae preferred this sign for something I don't want to take, in case it makes me stupid: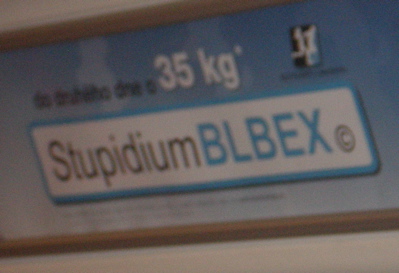 After that it was Amsterdam and a chance to visit friends. By then we were worn down and Amsterdam didn't hold much charm for us (except a damn fine lunch). Much nicer was Alkmaar and before we knew it we'd taken that everyone has lots of bikes and uses the fast, efficient and cheap trains for granted. Trying to block Britain (which is the exact opposite) out of our heads. Ah it would be nice to live in Holland. If it had skiing.
Of course a trip to the home of AFC Ajax would not be complete without a geeky sign: